The Millard Public Schools Foundation works to provide programs that bring educational opportunities to Millard students. Our success is measured in the number of students we can help with the quality of programs and services we provide. These programs are fueled by our dedicated staff, caring volunteers and generous donors like you.
Parents, teachers and administrators establish challenging educational goals for Millard students. Achieving those goals is vitally important. The MPS Foundation partners with the district to fund various programs that help make our schools' goals a reality.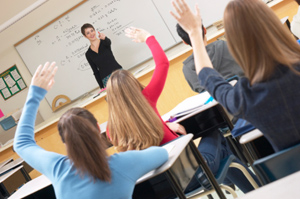 School Site Plan Grants

School Site Plan Grants underwrite programs that are based on each school's strategic objectives in instruction, student enrichment and heightened parent involvement.

Study Centers

Tutoring and small group instruction are available free of charge to elementary and middle school students through Study Centers. The Foundation funds 25 elementary and 6 middle school tutoring programs designed to ensure each student meets his or her academic requirements.

High School Library Program

Our High School Library Program extends the hours of operation so busy students have access to school resources in a calm, supervised location.

Scholarship Program

The Scholarship Program awards financial assistance so graduating seniors may continue their education. Scholarship sponsors include PTO's, PTA's, booster clubs, parent groups, individuals, businesses, alumni and the Foundation.
Scholarship applications will be available on December 1st. Please mark your calendar to visit our site!
You can support any of our programs by making a contribution today.