RT @MSPatriotTennis: Millard South edged out by 1 point to finish 2nd out of 10 teams in the JV Monarch Invite. Proud of our kids! #DMGB #…
@MSPatriotsSB @BEChieftainsSB @LSW_Softball @CHSEagleSB It was a very moving opening ceremony. Thank you for such a wonderful event.
Welcome to Patriot Nation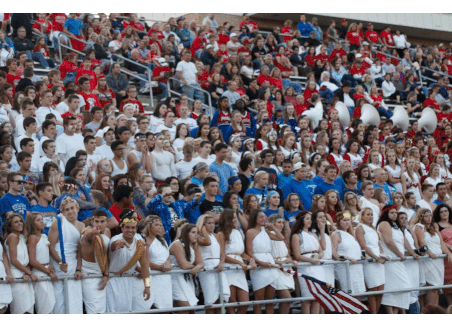 Welcome Patriots to your very own Patriot Nation. Here is where you will find information and open doors to connecting with all Patriot Alumni & supporters. The Patriot Nation will serve as a hub for all Patriot Nation activities. Here you will find news articles about your fellow alumni and supporters, as well as infomation about upcoming Nation events. We invite you to join our community of Patriots by completing the "join" section to the right. We ask that you keep information up-to-date and remain active in our Patriot Nation. Don't forget to learn more about opportunities to support the Patriot Nation by clicking the give tab at the top of the page.
Thank you for your support, we look forward to building a vibrant family of Patriots!
Images above provided by: Alyssa Beeson, Courtney Collins, Paige McClannan, Laura Miller, Bill Nguyen & Ethan VanEtten,