Recognizing Excellence!
Marilyn Chollett on 03/31/2017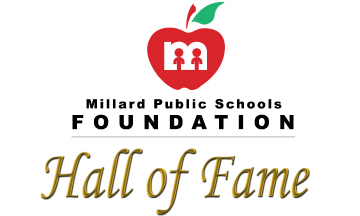 We are proud to announce the 2017 recipients of the Awards of Excellence & the newest Millard Public Schools Foundation Hall of Fame inductees. You can join us to celebrate excellence in our schools on Friday, May 12th, at the Embassy Suites - La Vista. Contact 402.991.6710 for information.
Dr. Keith Lutz Award for Excellence in Administration:
Heidi Weaver – Millard South High School
Dolly Denney Award for Excellence in Elementary Teaching:
Sara Bivens – Reagan Elementary School
Conni Charles – Norris Elementary School
Troy & Lu Elwood Award for Excellence in Middle School Teaching:
Kim Bunnell – Andersen Middle School
Cari Guthrie – Kiewit Middle School
Caryl & Katherine Brown Award for Excellence in High School Teaching:
Shelly Gauthier – Millard South High School
Jeff Gehrke – Millard West High School
Vicki Kaspar Support Staff Award of Excellence:
David Duncan – Ackerman Elementary
Mary Ann Sutfin & Kay Kronholm Volunteer Award of Excellence:
Shellie DuBay – Black Elk Elementary
Hall of Fame 2017 Community Booster Inductees
Miley Johnson
Marci Lundquist
Kelly Wills, Posthumously
Hall of Fame 2017 Alumni Inductees
Justin Coffey, Millard South Class of 1998
Courtney (Sandberg) Matulka, Millard West Class of 2004
Tim Royers, Millard West Class of 2003
Jim Sutfin, Millard South Class of 1985
Hall of Fame 2017 Excellence in Coaching or Activities Inductee
Michael Neemann, Coaching, Millard North High School
Frank Ryan, Coaching, Millard West High School
Cindy Nabity, Music Department, Millard North High School
Hall of Fame 2017 Foundation Staff Award of Excellence
Nicole Lemonds, Kids Network Site Director, Abbott Elementary