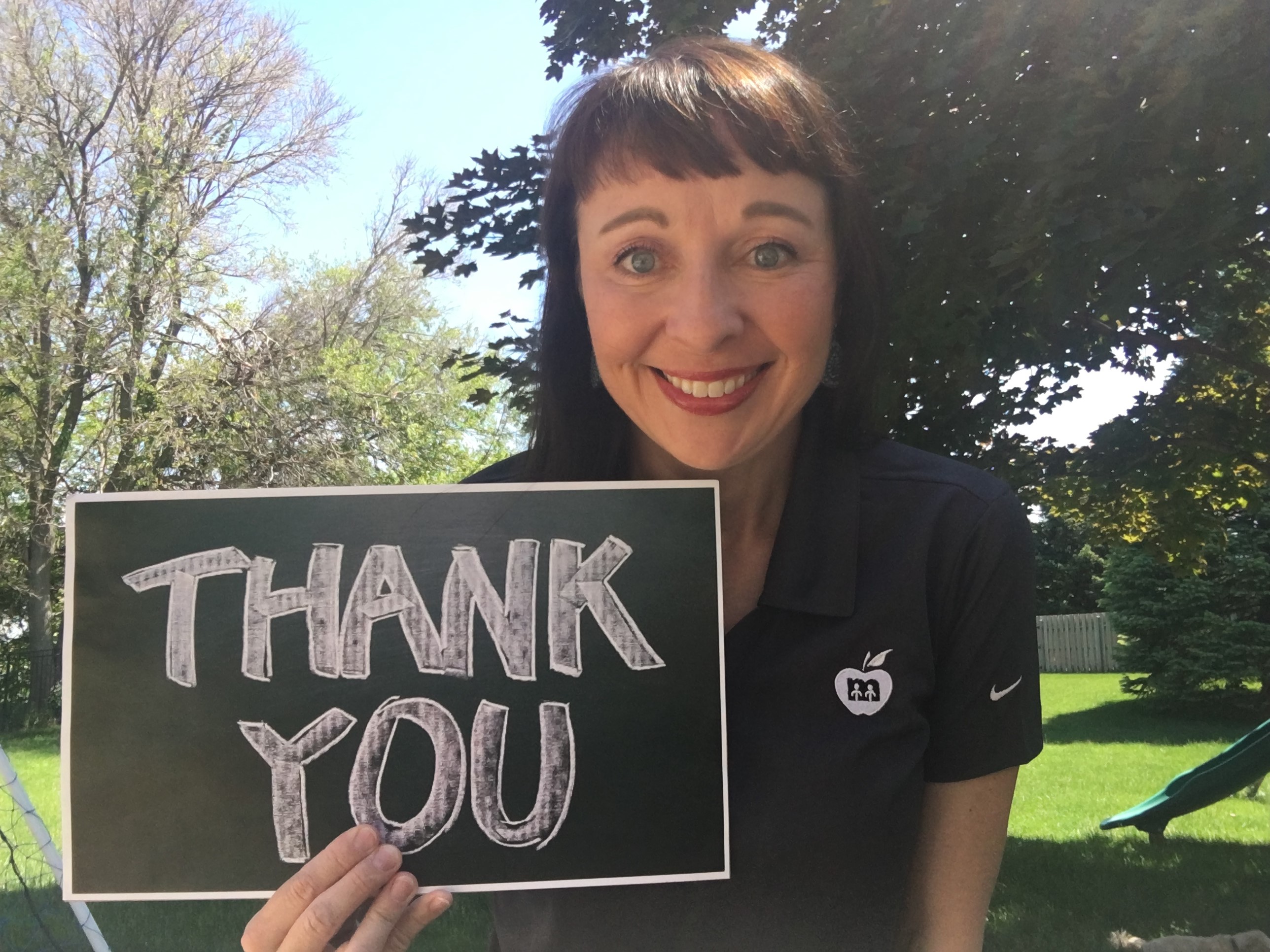 Foundation News:
Thank you for choosing us during this year's OmahaGives!
With the help of our matching funds from United Republic Bank, you helped us raise $10,455 for the #BeKind initiative. Our community is better because of YOU! Look for more #BeKind opportunities in the fall.
Hall of Fame - On May 11th we held our annual Hall of Fame banquet where we welcomed more than 650 guests & celebrated the excellence in Millard Public Schools! We awarded $124,875 to 100 very deserving Millard high school seniors. We presented the Awards of Excellence in Millard Schools & inducted several new members into our Hall of Fame. It was a wonderful evening!
Kids Network:
Did you know After School Professionals make a difference in the lives of 10.2 million young people each year? We were honored to recognize our Kids Network staff the week of April 23-27, 18. Without these amazing individuals, it would be difficult, if not impossible, to operate the Kids Network Program. We are proud to offer a high-quality and safe program for over 2300 children within the Millard District. As administrators, we spent the week recognizing our directors and support staff with breakfast, special letters from our board and community members, along with notes written by families who delivered their message of support directly to their child's site. We want to thank everyone who participated in showing their support.
Millard Nations:
Congratulations to the class of 2018! We are so proud to have you join our alumni family. Sign up for Millard Nations today! www.millardnation.mpsfoundation.org
Reunion season is here! Are you getting your class together? Please contact us with the details & we will help spread the word. Call 402.991.6819 or send an email to brlampe@mpsfoundation.org
MWHS Class of 1998 - 20 years!
July 21st, 2018
6p.m. - TBD
GoodLife Lounge
Contact Brooke Coppock for details...402.598.7641 or bklotz12@gmail.com
MSHS Class of 1983 - 35 years!
August 24th & 25th, 2018
Friday, Aug. 24th - Thunderhead Tap Room 6-11p.m. (Please RSVP & purchase tickets by visiting the class Facebook page: MSHSclassof1983)
Saturday, Aug. 25th - Various activities including a school tour, parade & golf outing.
Contact Mary Eliasson for details...712.314.4813 or maryeliasson@yahoo.com
Millard High School Class of 1968 - 50 years!
August 17th & 18th, 2018
Friday, Aug. 17th - The home of Andrea (Betts) Olson, 5-8p.m.
Saturday, Aug. 18th - Millard Roadhouse, 5-8p.m.
Contact Keith Snyder for details...402.670.4174