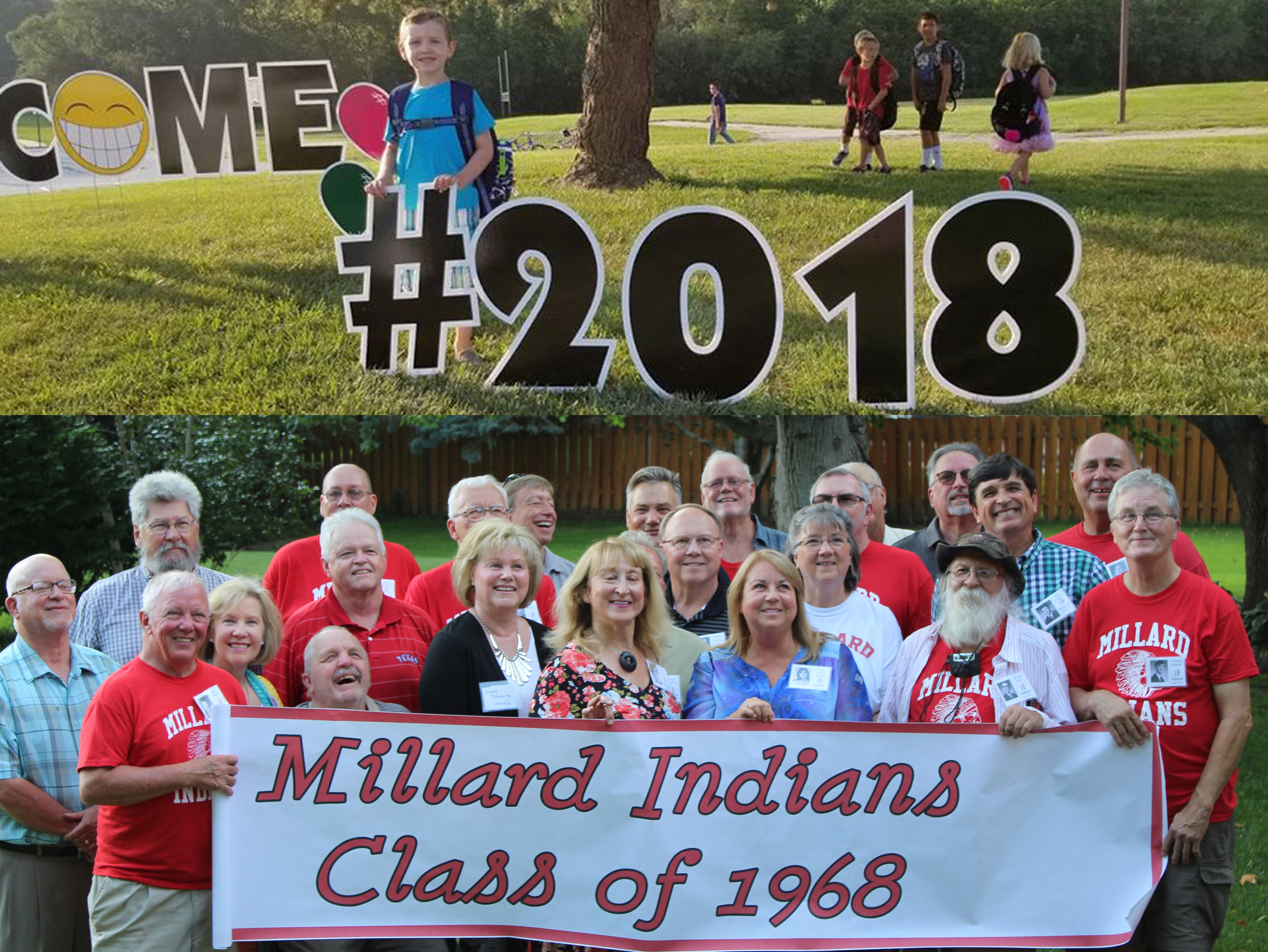 Welcome back. Summer is winding down, fall is approaching. School is in session, students are settling in for another year filled with learning, joy and hope. Our graduates are headed to work or college and thinking about their future. The Millard Public Schools Foundation is busy on many fronts. We are caring for 2400 students in the before and after school Kids Network program. We are also working to make sure the 24,000 students in Millard have the resources they need to be successful. We wish you a school year filled with kindness, hope and joy.
#BeKind
Angelo Passarelli   
 
Kids Network
The first day of school also kicked off the first day of Kids Network for the 2018-19 school year. This Foundation program is proud to partner with the district to ensure each elementary school has their own before and after school program. Kids Network is convenient for families allowing the children to participate in after school programs in their own building without the need for transportation. Kids Network is a safe, quality before and after school program that includes homework help, recreational activities, STEM, and of course FUN!  We are excited for a new year!

Future Philanthropists
August is National Make-A-Will Month and many individuals regardless of their age don't have a will in place. Up to 50% of Americans cite the biggest reason as they never got around to it. And yes, it's a hard topic to navigate, but, it's never too late (or, too early) to put your financial affairs in order.
The Foundation's future philanthropists are vital for the next generation of Millard students. From bequests to property or stock, planned gifts of all sizes and types make an impact. Or, perhaps you have an established will, its easy to add a short, separate document called a codicil for any edits or additions.
The Millard Public Schools Foundation is a 501(c)3 organization – federal tax identification number is 47-0678796. All donations are tax deductible to the full extent of the law and go directly to the intended program, project or scholarship. No administrative fees are deducted from any donation.
Learn more about your donor benefits.

Millard Nations
As the new school year welcomed new students the community also welcomed back many former Millard students - returning for their high school reunions. The MPS Foundation is fortunate to play a role in both. It's not too early to start planning for next year. Contact Brannan Lampe brlampe@mpsfoundation to get started.

Upcoming Reunions:
Millard Class of 1973
45 Year Reunion
Aug. 24th & 25th
Contact Deb Sharon for details 402-895-6540