Let's Get to Know a Little Something About Heidi!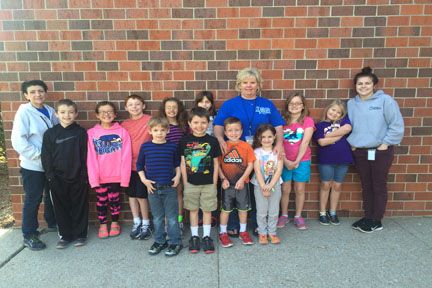 Heidi Wood is the Site Director at Holling Heights Kids Network. Heidi has been employed with the Kids Network program since August 1992, and will soon be celebrating her 23rd year of employment with the program.
Heidi has been the cornerstone of the Kids Network program at Holling Heights. Throughout the years, she has built countless relationships with children, families, and staff. Each and every day Heidi brings a positive attitude, caring personality, and a love for all children to the program. When asked what she likes best about her position as Site Director she commented, "I enjoy getting to know all the families within the program, and I love watching the growth of each and every child as they enter Kindergarten and progress through 5th grade."
A Holling Heights Kids Network parent, Jodi Berck recently had this to say about the program:
"The Kids Network Staff at Holling Heights is like an extension of our family! All three of my children have attended Kids Network since their first day of Kindergarten. We utilize both the before and after school program. That means play time, creative time, breakfast, snacks, the list goes on and on. We rely on Heidi and her staff every day for support, understanding, smiles, hugs (and even a little tough love from time to time). As a family where both parents work full-time, we deeply appreciate our partnership with Kids Network and our Site Director. The Kids Network staff at our site truly is like a family to us. As a mother, it gives me great peace of mind knowing that they understand the challenges today's families face and care so deeply about the support they provide. I'm so thankful for everything the Holling Heights Kids Network staff does to support our family. We couldn't make it without them."
Kudos to Heidi Wood and all the staff at Holling Heights Kids Network! We appreciate what you do for children and families each and every day!