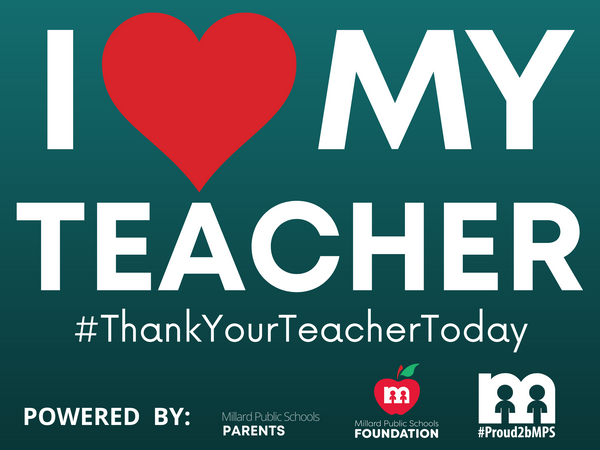 Great teachers have a bigger impact on our students' success than any other factor in a school. They play a critical role in helping our kids gain the knowledge and skills they need to pursue their goals and be prepared for life.
A visible show of support in your neighborhood will go a long way towards showing teachers how much we appreciate everything they do for our students. With the help of a generous group of parents we have purchased 250  "I Love My Teacher" yard signs. Wouldn't it be great to see signs all over the community? This can only happen with your help. 
Show your support by reserving a sign to proudly display in your yard. On the next screen you will have the opportunity to pay it forward by making a donation towards purchasing more signs. 
#ThankYourTeacherToday
---
Wow! Our community rocks! Because of YOU we are able to continue to "spread the love" with more yard signs. We will alert you at the email you provide below when the next batch of signs are available for pick up. Thank you!