Special Projects
The MPS Foundation is proud to support and spearhead unique projects as the district continues to evolve! Excellence is Worth the Investment
Let us know how you'd like to be involved in these projects!
Buell Stadium Project: Angelo Passarelli, Executive Director, adpassarelli@mpsfoundation.org, 402-991-6834 (direct)
MPS Community Art Project: Sarah Rider, Director of Development & Alumni, smrider@mpsfoundation.org, 402-991-6816 (direct)
Buell Stadium & Community Center Project
Since 1970, Buell Stadium has been more than a venue for activities and athletics. It has been a true community space! The Millard community gathers at Buell Stadium to watch band competitions, football games, Air Force JROTC demonstrations and more. Few Millard facilities have the historic, iconic status of Buell Stadium. As we work to renovate this facility, the educational implications are important. We are fortunate in Millard to have a close partnership between our curriculum and instruction teams, our activities and athletic teams. The Millard mission of a world class educational community requires a world class space for our students, our families and our community.
As we have dreamed about the next steps for our Millard Stadium, we have engaged our teaching and learning teams in how we use this facility to create the innovation we aspire to in our mission. We have established systems for students to design the game time experience and to broadcast games.
We also have the opportunity to significantly expand our authentic learning experience by providing real-world applications in many of our content areas:
-Art: Commercial and Graphic Design
-Business and Information Technology: Information Technology Pathway
-Digital Design: Marketing Pathway
-Sports and Entertainment Marketing
-Language Arts: Journalism, Video Board to allow for public broadcasts of student films
Our vision for the facility includes student and community art. We also know the new space will address accessibility issues for people with disabilities.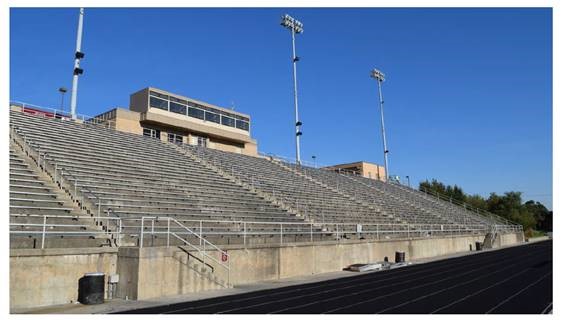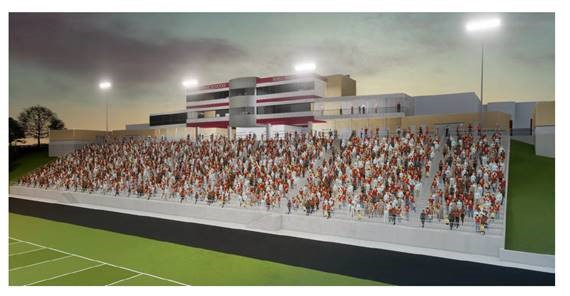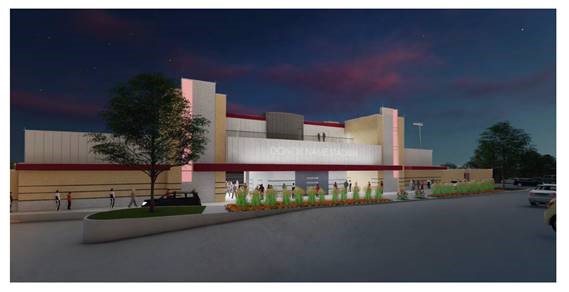 Goals of the project
-Build community spaces into the stadium to serve youth sports programs offered by Millard United and other Millard area youth sports programs.
-Upgrade the facility and parking to meet Americans with Disabilities codes and to make the stadium friendly for differently abled citizens.
-Build in spaces for sports programming classes that are offered in conjunction with Metropolitan Community College.
-Make the stadium work for television and radio broadcasting.
-Build in spaces for alumni events and activities.
-Replace the lighting and sound systems to improve the experience for all visitors.
Overall budget
$10M project costs
$2.5M commitment from Millard Public Schools
$7.5M in private donations
MPS Community Art Project
Engaging Students and Supporting Academic Achievement through Art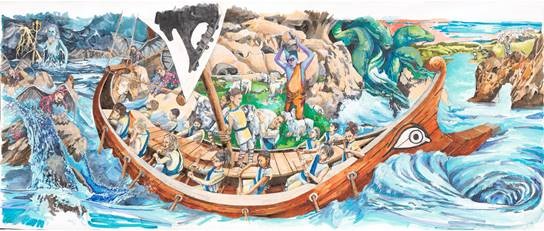 Goals of the project
-Engaging every student in some aspect of a school-wide project with a professional artist.
The project will include every MPS school, Buell Stadium, and the Young Adult Program. 
Every project will involve students, staff, and community members in a meaningful way.
The project will have a far reaching and lasting impact on the Millard community as it offers opportunities for community building and engagement.
-Enhancing and providing meaningful associations to district learning objectives through art.
Every project will be tied directly to the district's Essential Learner Outcomes through a school-wide curricular process.
A large body of research shows that academic achievement in reading and math is supported when students have positive associations with the arts.
Check out our May 2019 campaign kick-off via OmahaGives! for this special project: https://youtu.be/GnSODkmYNsU